Arkady
Attribution
Full Name:

Arkady Borkov

Aliases:

Plague

Known Relatives:

Wassily Borkov (father)

Affiliation:
Powers:

None

Abilities:

None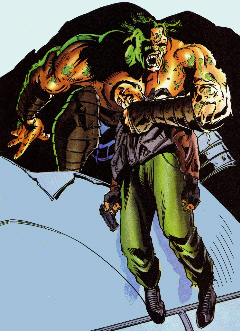 A Webnet agent, Arkady becomes the being known as Plague when he falls into the remains of a group of pilgrims stricken by the plague during a mission to recover information about Project Hope and Glory from a laboratory beneath Canterbury.
Ad blocker interference detected!
Wikia is a free-to-use site that makes money from advertising. We have a modified experience for viewers using ad blockers

Wikia is not accessible if you've made further modifications. Remove the custom ad blocker rule(s) and the page will load as expected.