The Harbinger Foundation
Attribution
Base of Operations:
Members:
Founder:
Affiliations:

Non-profit Organization

Website:
Founded in Japan in 1977 by billionaire Toyo Harada, the Harbinger Foundation is a private non-profit organization that finances education, industry, space, and medical research, that provides an environment where people with special abilities and talents can achieve their full potential. With twenty-eight branches around the world, eleven in the United States alone, the Harbinger Foundation is a major corporate force.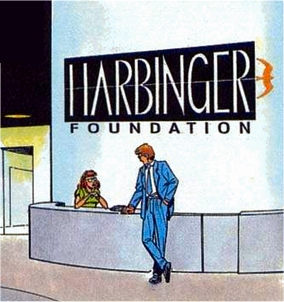 Ad blocker interference detected!
Wikia is a free-to-use site that makes money from advertising. We have a modified experience for viewers using ad blockers

Wikia is not accessible if you've made further modifications. Remove the custom ad blocker rule(s) and the page will load as expected.