Mamma Fong
Attribution
Full Name:

Mae Fong

Citizenship:

Chinese

Date of Birth:

1942/1943?

Place of Birth:

Peking, China

Known Relatives: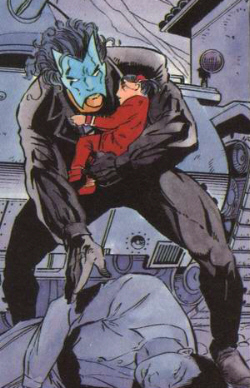 When Mae Fong was a little girl in Communist China, a military tank almost trampled her, but Shadowman rescued her while he was embroiled in a time travel scheme at the behest of Master Darque. Due to Jack's meddling, Mae's existence, as well as that of his son, are paradoxes in reality.
Ad blocker interference detected!
Wikia is a free-to-use site that makes money from advertising. We have a modified experience for viewers using ad blockers

Wikia is not accessible if you've made further modifications. Remove the custom ad blocker rule(s) and the page will load as expected.