Ricky Silver
Attribution
Full Name:

Ricky Silver

Aliases:

Superstar

Occupation:

Movie Star

Citizenship:

American

Affiliation:
Powers:
Ricky Silver, the star of such action films as Hard to Mangle, falls into a coma after a motorcycle accident, and after he becomes a HARD Corps member, he begins to get depressed because the accident ended his career in the movies.
Ricky starts using his invulnerability mode to seek thrills that will kill a normal man, and dies when his invulnerability mode fails during a mission. The reason for the failure remains unknown, but at least one person in HARD Corps suspects that their director, Sigmund Heydrich, is responsible.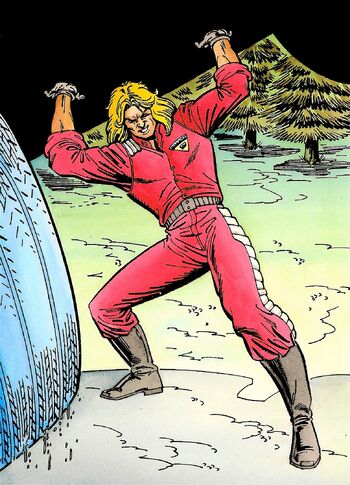 Ad blocker interference detected!
Wikia is a free-to-use site that makes money from advertising. We have a modified experience for viewers using ad blockers

Wikia is not accessible if you've made further modifications. Remove the custom ad blocker rule(s) and the page will load as expected.